" Cybertronic Arts group "
" L
k " L.C. Molnar
Paris 1950 - l'après guerre
life style from 1950 to 1970 in Paris - St tropez - Brussel -
"existentialistes" :
"."..C'étaient des enfants déracinés venus de tous les coins d'europe.
Beaucoup n'avaient ni toits, ni parents, ni papiers .
Pour les flics, leur statut légal était celui de "vagabonds".
On vivait dans la rue, les cafés, comme une bande de chiens perdus sans colliers.
On avait nos hiérarchies, nos valeurs et nos codes bien a nous.
Les bourgeois, les étudiants, les "squares" en étaient exclus,
ils venaient reluquer en touristes les "existentialistes", ils étaient là pour payer.
On se débrouillait toujours pour avoir a bouffer, a boire et du kif d'Algérie.
On partageait tout ....et nos bagarres étaient poétiques et musicales.
lettriste, situationiste,beatnick,hippy,punky,etc....
n'importe comment vous nous dénommier
mais bien électrons libres in the cyberspace of time
nos maîtres etaient les meilleurs de l'époque
entre autres: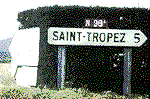 Boris Vian and Don Byas in st Tropez,

Salvador Dali
who was allways ready to participate,
in diverse happening at the french tv and radio program,
VVali Myers RIP

at

2pm Wednesday February 12, 2003

"Love on the Left Bank"

Londen, André Deutsch

Lettristes - situationistes

A LIRE :

" LA TRIBU "

de Jean-Michel Mension

editions Allia
so many great jazz musiciens at the Tabou, (bud Powel - chet Baker -etc....)
the living theatre and musica electronica who participate at the open circus in Paris,
Nico and Timothy Leary in Amsterdam
and so many more that i have to thanks how they change me from a street kid to what i am now.